Our Services
Our chiropractors are passionate about restoring health and wellness to the Statesboro community. Through natural chiropractic care, we are able to decrease stress, lower blood pressure, improve sleep patterns and mobility, increase energy and alleviate pain and discomfort.
Chiropractic care may be a long-term solution to overall health problems you're experiencing, and our team is passionately dedicated to improving the functions of the nervous system.
Chiropractic Techniques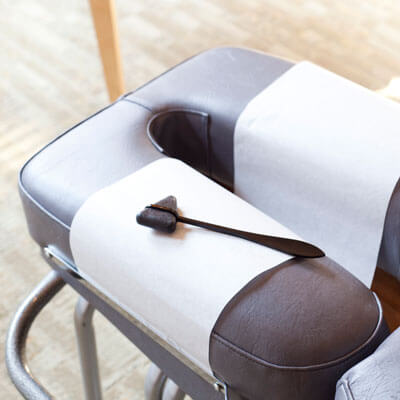 Our team has over 30 years of experience in helping patients feel better and heal better. Your unique treatment plan will be specifically designed for your needs, and your care may consist of the following effective and gentle adjustment methods:
Diversified-a hands on, extremely common technique for realigning the spine.
Thompson Drop Table-allows for easier vertebrae movement with less force.
Gonstead-allows our doctors to locate spinal misalignments and gently move them back into place.
Flexion Distraction-ideal for injuries relating to the lumbar spine.
Activator-a gentle and safe technique using an instrument to align the spine.
SOT (Sacro-Occipital Technique)-great for correcting pelvis, cranium and extremity alignment
Our goal is to make you as comfortable and relaxed as possible during your care. If you've visited a Chiropractor in the past and like a particular technique best, please let us know.
Therapies and Services
Electrical Muscle Stimulation: We use this special type of low level electrical current to stimulate supporting muscles of your spine, reducing inflammation and spasm.
Massage Therapy: Working hand in glove with chiropractic, therapeutic massage can improve muscle tone and help make lasting changes to the spine. Plus it feels great!
Nutritional Supplements: We recommend magnesium supplements to many of our patients. Magnesium will help your muscles relax so you can sleep better and experience less stress.
Therapeutic Exercises: You will be given stretches and recommendations for activity that can be done while you're at home. These exercises will complement your chiropractic care so you can heal faster.
Ultrasound: This high-tech deep tissue "micro-massage" helps reduce swelling, increase blood flow, decrease pain, reduce joint stiffness and stimulate cell-repair.
Acupuncture: As an ideal adjunct to chiropractic care, we use acupuncture when we see health problems that seem to be caused by disruption to energy pathways in your body called meridians. This centuries-old healing procedure focuses on the integrity of bodily systems, not specific conditions.
How Can We Help?
Learn more about how we can help you today by contacting our practice for more information. We can't wait to welcome you and help you achieve your goals in health.
CONTACT US

Southern Chiropractic & Wellness Center Services | (912) 243-9200