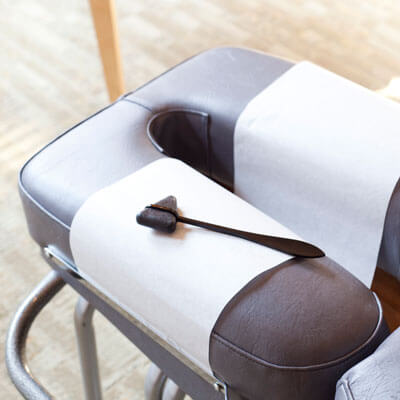 Chiropractic Care
At Southern Chiropractic & Wellness Center, our team is passionate about restoring health and wellness to the Statesboro community. Through natural Chiropractic care, we are able to restore function to the nervous system, allowing messages to be sent clearly and without disruption from the brain, through the spinal cord and to all parts of the body. When your nervous system is functioning as it was meant to, you'll notice that you feel amazing, with many patients enjoying:
Increased mobility
Improved sleep
Less pain
Heightened energy
Decreased symptoms
Safe and Proven Techniques
With more than 30 years of experience in helping Statesboro patients feel better and heal better, your doctor will craft a unique treatment plan specific to your needs. Your care may consist of the following effective and gentle adjustment methods:
Diversified-a hands on, extremely common technique for realigning the spine.
Thompson Drop Table-allows for easier vertebrae movement with less force.
Gonstead-allows your chiropractor to locate spinal misalignments and gently move them back into place.
Flexion Distraction-ideal for injuries relating to the lumbar spine.
Activator-a gentle and safe technique using an instrument to align the spine.
SOT (Sacro-Occipital Technique)-great for correcting pelvis, cranium and extremity alignment
Our goal is to make you as comfortable and relaxed as possible during your care. If you've visited a chiropractor in the past and like a particular technique best, please let us know.
Many patients come to us for relief with:
Vertigo
Headaches and neck pain
Sciatica
Blurry vision and dizziness
Back trauma
Tingling down the arm
Discover the Southern Chiropractic & Wellness Center Difference
We'd love to help your family experience optimal wellness and function. Contact us today to book your first appointment and discover how great our team can help you feel!
CONTACT US »

Chiropractic Care | (912) 243-9200