About Southern Chiropractic & Wellness Center
I believe if you give the body the right tools, it can heal itself."Dr. FlorAnne Cruz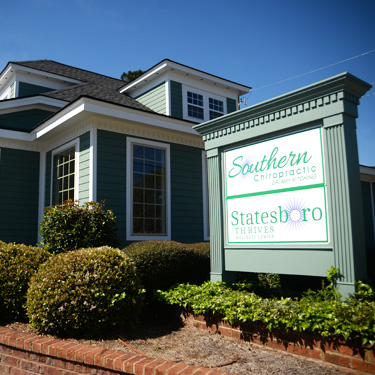 Southern Chiropractic & Wellness Center has been providing chiropractic care to the Statesboro community since February 2014.
Family Wellness Care
Statesboro residents of all ages have embraced a lifestyle of wellness at our office. We have seen great success with babies, children, and pregnant women. If your child suffers from chronic ear infections or colic, chiropractic care offers a natural solution with a proven history of success.
Our practice highly recommends the use of chiropractic care in aiding expectant mothers experiencing sciatica, back pain, and indigestion. Our Doctors also enjoy helping the geriatric population remain mobile and take an active part in our beautiful community.
Our Practice Mission
We're here to improve and maintain the overall health of our patients. We believe the nervous system is the master system of the body, and our goal is solely to align that system so your body can function optimally.
Once the nervous system is operating in peak condition, all of the other linked systems in your body will be allowed to do the same. Nothing is holding you back from living life to its fullest potential. Dedicate the time and consistency to a healthy routine of maintenance and care, and the positive effects will echo through every aspect of your life.
Set Apart by Experience
Our chiropractors have a comprehensive and all-encompassing body of knowledge in
chiropractic care
and overall body functions. Our years in the field have provided us with direct exposure to many different ailments and iterations of those ailments, and a long history of success in treatment.
Our practice does not look at your immediate symptom and apply a one size fits all treatment. We examine a patient's medical history, entire physical condition, and all underlying past traumas in order to apply a personalized treatment plan that addresses everything that is causing today's pain and discomfort.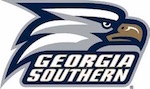 We support Georgia
Southern Athletics
Dr. FlorAnne and Dr. Deva's personal commitment to a healthy lifestyle has enabled them to provide direct, first hand advice to patients experiencing many different conditions. We are confident that chiropractic care can offer you a solution, even if you have already exhausted every traditional medical resource.
MEET OUR DOCTORS »
Want to Learn More?
Live your fullest life with the help of chiropractic care. Contact our practice today!

About Southern Chiropractic & Wellness Center | (912) 243-9200