Meet Sol Meira do Valle, Acupuncturist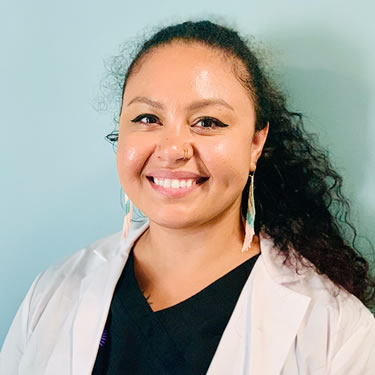 Growing up, Sol was very familiar with acupuncture, as her mother took her to see practitioners of this form of Traditional Chinese medicine. Now that Sol is an acupuncturist, she sees daily how acupuncture can make a difference in the lives of her patients.
She finds it gratifying to help those with chronic conditions who have tried to find solutions in various ways, but haven't had success. Sol is able to help these patients get relief. "I think acupuncture is a beautiful practice."
Education & Therapies
Sol graduated with her master's degree from Yo San University of Traditional Chinese Medicine in Los Angeles, and is working toward her doctorate from the Atlantic Institute of Oriental Medicine in Ft. Lauderdale.
In addition to offering acupuncture, Sol provides many therapies under the umbrella of treatment. These include cupping and gua sha (similar to the Graston Technique), and electric stimulation, a therapy that's similar to using a TENS unit with needles.
Sol also offers biofeedback with HeartMath and uses the iLs Focus System for kids on the spectrum, with which she loves working, and adults. She has considerable experience working with children and finds it rewarding to see how well they respond to acupuncture and vagal stimulation.
Taking the Time to Listen & Care
If you've felt rushed in other practitioners' offices, you won't when you meet with Sol. She performs a thorough exam and listens deeper to the different levels of what's going on with a patient. "There are many aspects to healing and feeling better, and that takes some active listening."
Sol appreciates the complexity of each patient and how having an individualized treatment plan that updates consistently is necessary, as opposed to something prescriptive. She likes getting to know the individual and getting into their history. "Seeing what works best for each body has always been fascinating to me."
Partnering With Other Team Members
Before joining the team, Sol had her own private practice in South Carolina. She is delighted to partner with our doctors for the benefit of each patient. "I think the best healing happens in conjunction with other people." Sol likes to internally refer and get other people's opinions, and to have the patient experience various types of care.
Outside of the Practice
When she's not working, Sol loves to be outside. Painting with acrylics and doing craft projects are some of her favorite things to do.
Book an Appointment
Contact us today to schedule an appointment!